New Video: First Official Sonic 4 Trailer
by Tristan Oliver
May 20, 2010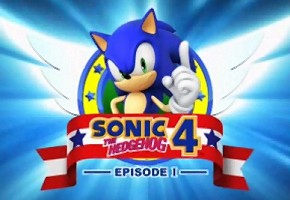 Before it's on GameSpot, Watch it Here First @ TSSZ
It happened again–someone at Sega let something loose a little bit early.
It appears the German division has made available the first official gameplay trailer for Sonic the Hedgehog 4: Episode I…the same one we believe will be unveiled officially in just a couple hours on GameSpot's On the Spot program.
Someone caught wind of it, and now, we have it for your review below.  For those who have seen the leaks, it may be old hat.  For those who've stayed away, it will be your first official reveal of the game…even if it's technically not official yet.  (UPDATE: Only after we published our story did Sega's domestic divisions make it official–posting the video on both their YouTube and Facebook pages.  We are now relaying the video from their feed.)
Have a look at the new video below.  Ryan Bloom will cover RubyEclipse's appearance On the Spot beginning at 7PM ET tonight, not too long from now.  I'll be back with a wrap-up of community reaction later on.