Sega US Blog Hints at Another Sonic 4 Reveal for June
by Tristan Oliver
May 20, 2010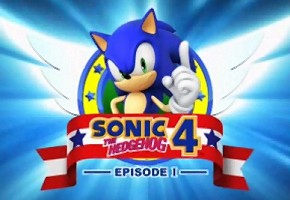 Details Scarce, but Could be Anniversary Related
The US community team's release of today's Sonic 4 went slightly more in depth on what's to come–and hinted at another reveal coming next month.
"There are rumors that something very special relating to Sonic 4 is coming around a special date this June," says the US release.  "You'll have to wait a bit longer to hear the details, but rest assured that your summer is going to be far from boring with Episode I on the horizon. We'll also have many more details on exactly what the new and exciting changes to the game will mean for the fans."
The domestic release also said the reason for the game development's "extension," in their words, is to fuse both "internal suggestions" and "fan feedback" to make a better game.  As to the June release itself, remember that a certain blue hedgehog has an anniversary on June 23rd.  Anything significant will likely occur then.
The next TSSZ News @Issue poll, to launch Monday, will ask for your thoughts on anticipation for this pending reveal.  In the meantime, stay with TSSZ News as we cover the GameSpot component of today's developments, where we've learned both Sega's RubyEclipse and Ken Balough will be on hand to answer question.  Ryan Bloom will cover it beginning at 7PM ET, and I'll be back later tonight to gauge community reaction.