Sonic 4, "Today on the Spot"
by Ryan Bloom
May 20, 2010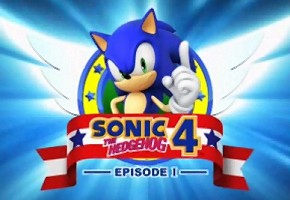 Talk of reworked concepts, tweaked physics, iPhone exclusive levels

In a segment with Ricardo Torres for Gamespot's weekly video show "Today On The Spot", Ken Balough and Aaron Webber (better known as RubyEclipse to us) shared the reasoning behind Sonic the Hedgehog 4: Episode 1's delay from "Summer 2010" to "Late 2010":
"We play the game, every day, and we obviously see some things that could be improved, and we want to make sure those fixes are taken care of." said Balough, "But there's another key component to all of this in that we've released a lot of official assets out to the audience and we've gotten some terrific feedback, from community and from press, and we wanted to be able to incorporate some of that."
Webber says, "I think it's the first time in the last ten years, if not longer or ever, that we've taken feedback from Sonic fans, and are actually making changes to a Sonic game based on that. I think that's pretty monumental."
Balough continues: "We're gonna be doing everything as far as polish is concerned, but we're also going to be taking a lot of level design considerations – we're going back and we're even going as far as redesigning certain elements of certain levels, to make it feel more momentum-based and more momentum-driven."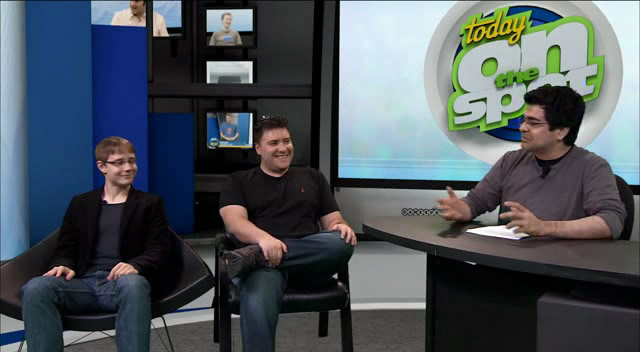 "The physics, I think, are really a big thing," says Webber, "That's the biggest thing if anything that the fans have come back and given us feedback on; the physics look different. That's one of the things we're going to be looking at once again, we're gonna try and make it a bit less 'floaty' and a bit more like the pinball mechanics style that the classic Sonic games are."
The brief interview concluded with a look at the new Sonic the Hedgehog 4 trailer we saw a few hours ago – though they are careful to point out that the changes they're making to the physics and the level design might not yet be evident in this specific video. As for the recently announced iPhone version of the game, they reveal that Apple's mobile platform will be receiving two additional, exclusive levels that, in Balough's words, "really go to the core of the gameplay mechanics of the iPhone itself." – most likely meaning we can expect heavy use of the touch screen and accelerometer.
As for a specific date due to the game's new "extended" development schedule? Balough says, "Obviously it will not be coming out this summer, as we had originally intended. But I think that ultimately it's for the best, and a lot of people are going to be really happy when they finally get it in their hands and see what Sonic 4's all about."
Other topics covered in this edition of "Today on the Spot" include a chat about Ivy the Kiwi and StarCraft 2 – so if you're interested in those, give the full video a look.