Sonic 4 Website Now Lists Fall 2010 Release Timetable
by Tristan Oliver
May 21, 2010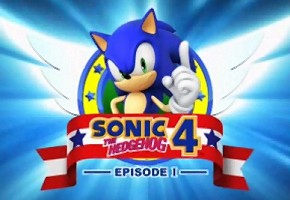 A Touch More Guidance on the Delay Length
Yesterday, Sega advised that the first episode of Sonic the Hedgehog 4 would now not see release until the second half of 2010–providing a wide range of possible dates.
A quick check of the Sonic 4 website offers a bit more specific detail.  In addition to affirming an iPhone and iPod Touch edition of the game, the top right corner box has a Fall 2010 release posted, where Summer was once seen.
Nothing specific beyond that was given, but it does demonstrate development time will only be extended by a few months.  When the Sonic 4 site first opened in February, Flash decompilation revealed a more specific July target for the game.
The change may also be a matter of convenience; it is when most major Sonic titles have been released in recent years.  Domestically, Sonic Unleashed enjoyed a November release in 2008, the 2006 Sonic the Hedgehog was released in November 2006, while Shadow the Hedgehog hit stores in November 2005 release.  Some fans have criticized such releases as a means to capitalize on the Holiday buying season at the sacrifice of game quality.  Yesterday's news of a delay means the same circumstances shouldn't exactly apply, but if recent history is anything to learn from, a November target may be a good bet for Episode 1.
We'll continue to follow developments and reaction for the next Sonic here at TSSZ News.