More of Sonic X Season 2 Now on Hulu
by Tristan Oliver
May 24, 2010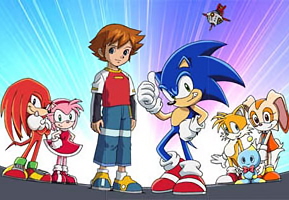 Eight More Added, Five to Go
Into us via a News Tip from gamelordabd is word that 4Kids Entertainment has added eight more episodes from the second season of Sonic X to Hulu.
Episodes 41, along with 46 through 52 are now a part of the video you can stream online via the service.  Episodes 40, along with 42 through 45, remain not yet available, but at this rate they should be popping up quite soon.  For those who prefer a subtitled edition, no such luck yet for the whole of Season 2–though all of Season 1 is available for streaming subbed.
We thank gamelordabd for sending this information to us.  If you have news to share, be sure to share it with us by clicking News Tips at the top of every page.