Sonic Colors Not a Storybook Title, Says AAUK
by Tristan Oliver
May 26, 2010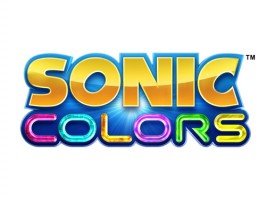 And More Details to Come through Community LiaisonsOne of the questions that's been posed since this morning's announcement of Sonic Colors for the Nintendo Wii and DS is whether this will fall under the recent Nintendo specific Sonic Storybook Series.  That is not the case, according to Sega Europe community manager Kevin Eva (known as ArchangelUK), who addressed the issue in a comment this morning on the Sonic Stadium Message Board.
"No, it's not part of the 'Storybook Series,' " Eva simply stated, adding as part of his post that he and Sega of America's Kellie Parker are community liaisons for this project.
So far, what little is known about Sonic Colors has been met with positive fan reaction, though with pockets of cautious opinions sprinkled throughout.  We'll go into more detail on that later this evening on TSSZ News.