Exclusive: Sonic Colors Developed by Storybook Division, Meant for Young Crowd
by Tristan Oliver
May 27, 2010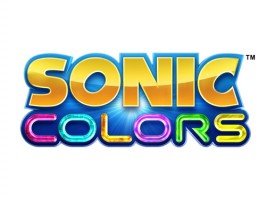 How Close We Were–And Perhaps Still Are–to Another Sonic Storybook

The next Sonic for Nintendo Wii and DS, Sonic Colors, will be developed in the same vein as Sonic and the Black Knight–toward the very young fan, not necessarily a Sonic fan, and not the mainstream gamer.
That is one of several pieces of information an independent source confirmed to TSSZ News regarding the game, slated for release this Holiday season.  In fact, it will be the same Sonic Team division behind SBK and Sonic and the Secret Rings–dubbed the "Storybook" division, who will head up most of the development on the Wii edition, our source said.
So, why isn't it a part of the Sonic Storybook Series?  It's most likely because the franchise is dead, our source explained.  Decision makers at Sega killed off a future Storybook installment after realizing the damage done to Sonic branding upon SBK's very poor sales and reception–opting instead to push forward with this project.  An unofficial estimate at VGChartz.com claims the game to date has sold only a hair above half a million copies worldwide.
Though the true Storybook elements are gone, Sonic Colors may retain some callbacks, especially in difficulty and demographics.  On the former, our source made clear this game will not have a huge learning curve to it, and will be easy for target audiences to pick up and play.   That audience, we were told, leans young.  Though this is a Sonic game, Sega will push marketing of Colors toward general, mainstream Wii players–not necessarily generalized, mainstream gamers.  Our source compared the marketing strategy of Colors to Jambo! Safari: Animal Rescue, which Sega released last year with hints of education components to the Nintendo Wii and DS.  It's interesting to know that, when you consider the select few adults in mainstream gaming press who have claimed to play Colors in its current state seem pleased with the product.
More jaded Sonic fans can welcome one bit of information.  Our source believes only Sonic will be playable in Sonic Colors's main campaign.  Tails was seen in the trailer Sega released Thursday, but our source believes the fox's role will be limited, perhaps as part of a multiplayer component.
But what about gimmicks?  Nintendo Power teased a lack of gimmicks, but we've been informed that won't quite be the case.  To complement Sonic Colors's push toward young players, our source says there will be gimmicks that involve pointing and touching various items in-game.  That said, we've been assured this isn't a game breaker, and that the gimmicks play out very well with overall game mechanics.
As for fans already comparing Sonic Colors to Super Mario Galaxy sight unseen, we are told that may be on par with comparing apples and oranges.  Our source cited Super Mario Galaxy's universally mainstream appeal, which Colors is internally not trying to accomplish.  Still, the source hinted at possible Galaxy-like elements in the game, and believed Sega's PR staff may use that as a marketing tactic to appeal to the more selective mainstream.
Those are the new details we have independently learned this week.  It won't be long before we know more when Sonic Colors is playable on the show floor of the 2010 Electronic Entertainment Expo.  But we're not done with the exclusives.  Friday on TSSZ News, we'll have some new information to share with you regarding Sonic the Hedgehog 4, and we think you'll like it.