Sonic Colors Developers: Sonic Team For Wii, Dimps for DS
by Tristan Oliver
May 27, 2010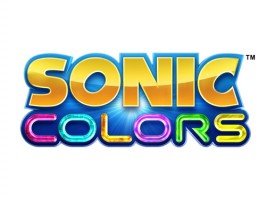 Clarification on Blognik, But it May Not be the Whole Story
A terse statement made today by Sega Europe community manager Kevin on the Sonic City Blognik clarified who is developing which version of Sonic Colors.
"The Wii version of Sonic Colours is developed by Sonic Team," said Eva, known in the community as ArchangelUK.  "The DS version of the game is developed by Sonic Team in association with Dimps."
For Dimps, it will be an added duty as they juggle the DS edition and all versions of Sonic the Hedgehog 4.  For fans, it offers understanding as to what Sonic Team has been up to of late, after it was revealed they had little involvement with the production of Sonic 4.
But this isn't the whole story.  We've independently learned who exactly within Sonic Team is developing Sonic Colors, and depending on your views of the franchise, you may not be happy.  We will share that and related details with you in a TSSZ News exclusive this evening.