Amazon UK Lists September 24 Release Date for Sonic Colors
by Tristan Oliver
May 28, 2010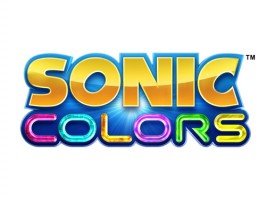 Could Sonic's Next Adventure Come Sooner than Later?
Into us via a News Tip from Tim is word of a tentative release date for Sonic Colors, the next Nintendo-exclsusive Sonic game.
Both items are available for pre-order via Amazon's UK division.  Both the Wii and DS version are listed for a September 24 release date.  Interesting enough, we couldn't find a corresponding listing on Amazon's US site.  Pre-orders are available via Amazon UK, with the Wii edition discounted at £30.99–about $45–and the DS game listed for £25.99, or almost $38.  This looks to be specific to Amazon only; otherwise it appears Sonic Colors will not be a budget title.
The date is notable because while technically in Fall, it is quite early in the season.  Sega's official trailers are more vague on a release timetable, simply referencing "Late 2010" or related rhetoric as guidance.
We thank Tim for sending this information to us.  If you have news to share, be sure to share it with us by clicking News Tips at the top of every page.