Exclusive: Sonic 4 Gimmick Acts Bumped to iPhone/iPod Touch Release
by Tristan Oliver
May 28, 2010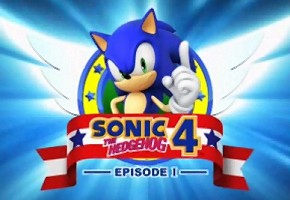 No More Mine Cart, At Least for Consoles
Here's a real Sonic 4 exclusive: We've confirmed some of the game's most controversial material will be removed in the final console release, and exist only in its mobile edition.
According to an independent source speaking to TSSZ News on condition of anonymity, much of the so-called "gimmicks" placed in Act 2 levels, including the much maligned Mine Cart setup from Lost Labyrinth Act 2 and the Casino Street score attack, will shift to the release on the Apple iPhone and iPod Touch–the most significant result of both video leaks from the game and subsequent fan backlash.  In all likelihood, those two specific acts will be the "exclusive" levels mentioned last week by Aaron Webber and Ken Balough in their GameSpot interview.
Our source tells TSSZ News that the gimmick acts were built mostly to show off the capabilities of motion control–something only Wii and PS3 players can take advantage of.  After the XBOX360 edition of Sonic 4 leaked using a workaround to those controls and reaction turned sour, the internal decision to revise was made, according to our tipster.  Even though two of three major consoles presently support motion control, our source very specifically stated the gimmicks are now only for the mobile edition, where Apple's built-in accelerometer can be utilized.
Our source reaffirmed previous official commitments made to tweaking Sonic 4's physics and refining level design.  Those design changes should extend beyond the obvious open slots the gimmick acts have left behind, and we've been told some existing changes may be extended in size and scope.  But our source is pessimistic that Sonic's physics will be made just right, citing an internal lack of classic Sonic comprehension.
Uncertain for the moment is the fate of the Special Stage format.  That too briefly leaked through video and showed off the XBOX360 workaround.  A handful of official previews have also mentioned the Special Stage setup with the intent of motion control.  We will bring you up to speed on that component when we learn new information.
For now, these are the new details we have learned.  E3 is in a few weeks, and Sonic 4 will be playable, but whether these details are reflected on the show floor depends on what build Sega brings to the expo.  As previously stated, those details are to be determined, and we will keep you informed every step of the way.