Sonic the Hedgehog 4 a Lock for E3 Appearance
by Tristan Oliver
May 28, 2010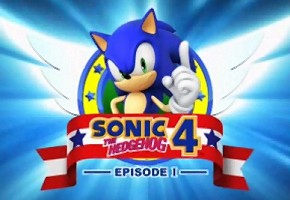 Sounds Obvious, But What Build will be Shown?
TSSZ News has independently confirmed Sonic the Hedgehog 4: Episode I will be on the show floor at next month's Electronic Entertainment Expo, in playable form.  The expo, open only to industry members, opens June 15th and runs through June 17th in Los Angeles.
Before you channel Captain Obvious for your sense of snark, the news isn't as much a given as it seems.  Just last week, Sega's Aaron Webber and Ken Balough announced via Today on the Spot significant changes to the game, including level design and physics, forcing Sonic 4's delay to later this year.  It was a move claimed to be in response to overwhelming fan reaction to the game's current state, and a move perhaps meant to convince fans to disregard what's been seen–officially and otherwise–thus far.  In the GameSpot interview, Balough and Webber even cautioned what was seen in the latest trailer won't reflect tweaks still in the pipeline.
So, if the game is playable at E3, what will industry insiders see–the old build essentially being tossed aside, or the newer work in progress?  That's information TSSZ News has not yet confirmed, but when we know something more, it will be passed along.  That said, our source says Sega will release a new Sonic 4 trailer to coincide with the E3 appearance.  This in particular may or may not be what the community team teased for June in last week's delay announcement.
Wondering if this is our big Sonic 4 exclusive?  Not exactly.  We have something more substantial to share with you, and that will be revealed this evening.  Check back for the latest developments.