Sonic Adventure, Crazy Taxi Rated for XBLA…in South Korea
by Tristan Oliver
June 2, 2010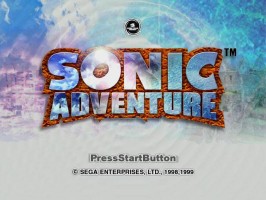 But it Likely Affirms a Proper Domestic Release
A report from Siliconera suggests XBOX Live versions are both Sonic Adventure and Crazy Taxi are almost ready for prime time in at least one area of the world.
That area is South Korea, a long neglected area for XBOX Live arcade titles.  The country's Game Ratings Board now lists both SA and Crazy Taxi in their database.  Microsoft will be publishing the titles there.
There's no word on when both games will be released in South Korea, but it likely means both will see a release domestically.  You may remember that leaks from PartnerNET builds of both showed up earlier this year; Sonic Adventure first crept up in January, with Crazy Taxi following in April.  A proper Summer release is being rumored by Britain's CVG.
We'll pass along any firm details on the games' domestic releases when they become available, but the bottom line is you'll soon relive some Sega days of yore via the XBOX 360–and legitimately, at that.  We thank Matriculated for sending this news to us.  If you have news to share, be sure to share it with us by clicking News Tips at the top of every page.