Sonic Adventure, SADX Rated for Multiple Platforms by ESRB
by Tristan Oliver
June 7, 2010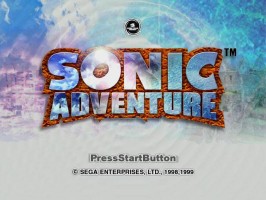 Soon to Come on XBOX360, PS3, and…PC?
The ESRB has officially rated the re-release of both Sonic Adventure and Sonic Adventure DX for multiple consoles.
While previous PartnerNET leaks affirmed a presence on Microsoft's XBOX360, the ratings reveal plans for both the original and update to see release on Sony's Playstation 3 and the PC.  How will the games make it onto the desktop again, especially considering SA:DX had already been released to PC several years ago?  The likely solution is through Steam, the online download service.
No clues from Sega have been given on that detail, nor when the games will be re-released, or how they will be re-released.  But as previously mentioned, a Summer timetable is being tossed around.  We will let you know when we hear new information.  Thanks to darkclarkson for sending this tip into us.  If you have news to share, be sure to share it with us by clicking News Tips at the top of every page.