Inside the Pages: Sonic Universe #17
by Tristan Oliver
June 9, 2010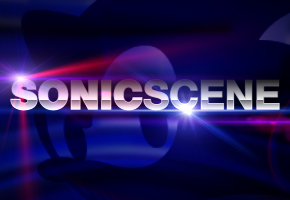 Beginning "The Tails Adventure", Inside
The seventeenth issue of Sonic Universe begins shipping to subscribers today, and because of that, we have a full preview of what's inside from Archie Comics.
This issue begins the four part Tails Adventure arc, with Bunnie and Antoine tagging along for the ride at first.  But they won't be alone, as the trio encounters some foes that threaten to muck up not just the honeymoon, but their survival.  Ian Flynn penned the script, with Tracy Yardley handling most art duties, including the cover.
We have that cover, and the first five pages of Sonic Universe #17, following Archie's official synopsis.
"Trouble in Paradise Part One": Tails takes the spotlight in this brand new adventure! The twin-tailed fox treats his friends Bunnie and Antoine to a long over-due honeymoon on the remote and idyllic Cocoa Island… but not remote enough to keep a brand new villainous force from spoiling the party! Who are these foul fowl? What do they want? And more importantly, will our heroes survive their first encounter with the fine-feathered fiends?!

SCRIPT: Ian Flynn
ART: Tracy Yardley!
On Sale at Comic Shops: June 16th, 2010
Newsstands: June 29th, 2010
32-page, full color comic
$2.99 US