Ivy the Kiwi? Coming to Europe
by Tristan Oliver
June 10, 2010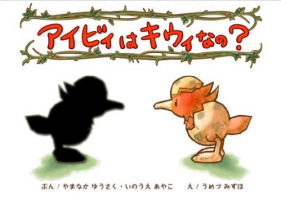 Rising Star Games to Localize
Prope's Ivy the Kiwi? will see life in Europe thanks to Rising Star Games, according to a NintendoLife report.
All editions, including the Wii and DS retail release and the lite editions for Wiiware and DSiware will be made available starting in the Fall.  It's good news for gamers on the continent who have been excited at what the game offers, but grew weary only a North American release was previously announced through XSEED Games.
Rising Star's press release follows.
Rising Star Games is delighted to announce that it will publish Sonic creator Yuji Naka's 'Ivy the Kiwi?' on Nintendo formats.Ivy the Kiwi? follows the storybook adventures of a lonely baby bird as she traverses beautiful 2-D landscapes and challenging obstacles in search of her mother. Players guide Ivy through her daunting journey utilising a unique control scheme: vines created and controlled by the player who aims to collect feathers to boost his score.

There are over 100 stages for DS and Wii, and multiplayer modes are available. Uniquely, special 'Mini' versions of the game will also be available on DSiWare and WiiWare, comprised of 50 levels each.

Martin Defries, managing director, Rising Star Games, commented: We're elated to work on a game that's so closely associated with Yuji Naka. I'm delighted we've managed to scoop the European rights. We hope to see Ivy the Kiwi? reach out to fans the way a little blue hedgehog did all those years ago.

Ivy the Kiwi? Will be released throughout Europe this autumn, courtesy of leading games publisher Rising Star Games.