Sonic 3 & Knuckles Classified Separately by Australia's OFLC
by Tristan Oliver
June 10, 2010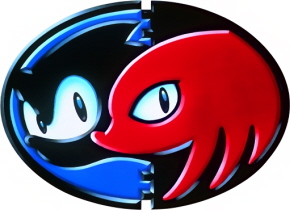 Interesting, Since Current S&K Offerings Feature Lock-On
Through our friends at GoNintendo and Spanish Sonic news source Sonic Paradise, we have learned the combined Sonic 3 & Knuckles has been rated by Australia's Office of Film and Literature Classification.
The G for General Audiences rating was no surprise.  The OFLC gave its stamp of approval yesterday on the application sent by Sega's Australian division.  There are no clues from the listing as to which console could see the combined product.  But it's the rating itself of S3&K as opposed to separate offerings that's noteworthy–especially when you consider that, domestically at least, both Wii and XBOX Live editions of Sonic & Knuckles contain lock on capability with previously purchased Sonic fare.  What's more, Australia saw a release of Sonic & Knuckles to Wiiware, on February 12th.
So, what could this be for–and whatever form it takes, will the re-release come stateside?  We'll be sure to inform you of anything more we hear.