Sonic 4, Colors Among Kotaku's "Biggest Best of the Rest" List for E3
by Tristan Oliver
June 11, 2010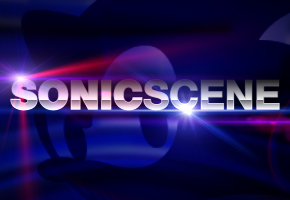 More Positive Media Reception Thus Far
It's not often that Sonic titles are put on the same pedestal as such hotly anticipated titled as Epic Mickey, Super Scribblenauts, and LittleBigPlanet 2.
But Kotaku's Owen Good did just that today, paring the aforementioned and almost expected hits with both Sonic the Hedgehog 4 and Sonic Colors as the website's "Biggest Best of the Rest" for next week's Electronic Entertainment Expo–the titles readers are advised to pay close attention to.
Here is what Good said about Sonic 4 in particular–noting the mixed reception the franchise has received in recent years:
Bitching about what's happened to the Sonic franchise has become a cottage industry of the past decade or so. Rather than attempt to innovate in directions no one wants, Sega's chosen to return this game to the 2D roots everyone remembers and loves.
We reported yesterday how the Sonic 4 build expected to show up on the show floor may not be all different from what has already been seen, officially or otherwise.  What will be different is how Sonic 4 in will be playable, so firm answers regarding the specifics of physics, control and the like should be a bit clearer once the expo commences.  We'll be here to round up all the impressions and media to come out of the 2010 Electronic Entertainment Expo next week.