Sonic Retro Holding Annual Fundraiser
by Tristan Oliver
June 13, 2010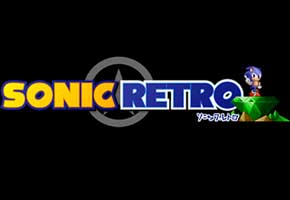 Prizes and Perks Go to Donators
Before E3 news buries the story, we wanted to tell you about an fund drive underway at research hub Sonic Retro.
Administrator Scarred Sun announced the drive yesterday.  She is looking for $700 in all to cover server, domain, and forum costs.
"Considering that we do not put advertising on any of these products nor does anyone on staff get paid to produce these things, we're offering you a lot for free both in terms of resources and labor," she said.  "In exchange, all we ask is that you chip in to help us pay to bring these services to you."
There are incentives for donations, and depending on how much you contribute, you could be in for multiple perks:
If you donate between now and July 15, you will receive:
"Best Member Ever" achievement, if you do not already have it
A special achievement for the donation drive
Three Retro 1″ pins (if you donate $10 or more)
A prize from our prize pool of t-shirts, games, books and more (if you donate over a certain amount to be determined—probably $25-30)
Two extra-special prizes for the top two donators
Donations can be made via PayPal at this page.  Credit and debit cards are accepted.