Crush 40 Interview Affirms Work Underway on 2011 Sonic
by Tristan Oliver
June 14, 2010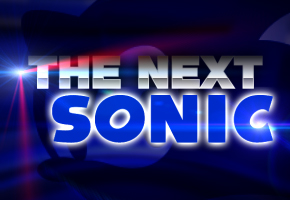 Johnny Gioeli Also Speaks of Probable Summer of Sonic Appearance

An interview the Crush 40 Fan Club's Angie Fabian conducted with band member Johnny Gioeli hints that he, Jun Senoue, and perhaps the whole of Crush 40 are collaborating for a currently unknown Sonic project debuting next year–just in time for the hedgehog's 20th anniversary.
Gioeli, touring separately with Axel Rudi Pell in Germany, was asked by Fabian about future projects with Jun Senoue and Crush 40.  He briefly noted in a response that work is underway for the next game, and it appears the whole of the group will be involved.
"Next year, 2011, we're doing a big game, brand new game together, it's very quiet, shhhh, can't tell anybody," Gioeli said.
Gioeli also mentioned that talks have taken place–but were not cemented as of the time of the interview–for Crush 40 to make an appearance at the 2010 Summer of Sonic convention in London.  Gioeli said the band would perform and sign autographs if they appear.  In all likelihood, his words will be made official by SOS organizers shortly–so for those going, you'll be in good company with Gioeli and Jun Senoue in attendance.
That aside, this makes three, perhaps four Sonic titles to be released within a year's frame–two we know a bit about, and one or two we don't.  That there will be so many in so little time can elicit Sonic fan excitement, but it may also raise questions on whether Sega is stretching development thin in preparation for Sonic's 20th year in gaming.  We'll be on the lookout for new information this week at the Electronic Entertainment Expo on information on all the Sonic fare in store.  Thanks to Kiberbot for sending this in to us.  If you have news to share, be sure to share it with us by clicking News Tips at the top of every page.