Destructoid's Sonic Colors E3 Preview
by Tristan Oliver
June 15, 2010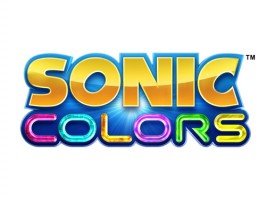 "One of the best looking instances of Wii gaming I've seen yet"
Quickly following his Sonic 4 preview, Destructoid's Dale North posted gameplay impressions of Sonic Colors, the Nintendo Wii and DS exclusive title slated for release for the Holiday shopping season.
North played Tropical Resort and Sweet Mountain zones, and we suspect they will be the only areas to be demoed on the E3 show floor.  Acknowledging the mix of 2D and 3D areas, North wrote the two mesh very well:
The 3D sections were never offensive, and I think that has a lot to do with how they've carefully controlled your experience in these sections. I never had to make a disorienting jump over an edge, wondering where I'd land. Instead, you'll zip by obstacles, taking out enemies with dash attacks, running to pick up power-ups. The hybrid 2D/3D concept mixes things up and keeps it exciting, and I'm glad to say that neither had me discouraged. It was always fun.
As with Sonic 4, much positive things have been said about Sonic Colors.  It's shaping up to be a good showing for the hedgehog at this year's expo.  We'll continue to keep you informed on the Sonic and Sega developments from this year's Electronic Entertainment Expo–and believe me, we have a long way to go.