E3 2010: High Resolution Sonic Colors Artwork
by Tristan Oliver
June 15, 2010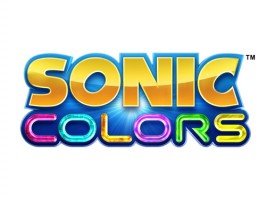 A Closer Look at the Wisp Selection and More Inside
We neglected to post these in the morning along with the many other screenshots we had on hand, but we have them now: Furnished by Sega's press vault are pretty good copies of Sonic, Eggman, and the Wisps as portrayed in Sonic Colors.
Some of the art you will have seen before, and some you may not have, especially with respect to the selection of Wisp renders.  All of it's in high resolution, however, and available in our gallery below.
Since we've had an onslaught of E3 coverage since this morning, if you missed it, be sure to check out Ryan Bloom's post from early this morning on the nineteen clean screenshots from both the Nintendo Wii and DS edition of Colors.  We expect video gameplay to be spotted shortly, and we'll be sure to cover those impressions as the 2010 Electronic Entertainment Expo rolls on.