IGN's Sonic 4 Preview…for iPhone
by Tristan Oliver
June 15, 2010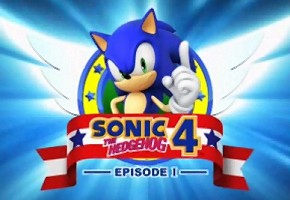 It's There Too…We have Video Proof
Sega did not forget Apple's iPhone and iPod Touch in its display of Sonic the Hedgehog 4: Episode I at the 2010 Electronic Entertainment Expo.
Overlooked to this point is an IGN preview of this specific edition written by Levi Buchanan.  Like its big brothers, only Splash Hill Zone was available to play.  He writes that players will be able to switch between two control mechanics: the virtual D-pad seen in previous Sonic iPhone releases, and a special tilt mechanic.  Buchanan explains his preference for the latter:
Between the two, I appreciate the fluidity of the tilt controls. The virtual d-pad certainly works (and it works better than the d-pads in SEGA's previous Sonic iPhone ports), but I had few problems blasting through Splash Hill Zone with tilt. The more you tilt the iPhone, the faster Sonic goes in that dipped direction. Tapping the screen jumps. However, when Sonic is close to a bumper pad or enemy, tapping the screen also makes Sonic lunge toward it. This is a great way to link moves, flying through the air above giant chasms on the backs of Eggman's enemies. Don't worry about accidentally blasting into unwanted targets, though, as a red circle pops up around the object you are about to slam into.
Visually, Sonic 4 for the iPod Touch and iPhone doesn't look much different than its console counterparts.  You'll note in the video IGN recorded, which is below, that your thumb can be used to initiate a spin dash.   Simply touching the screen will allow Sonic to jump.  Take a look, and offer your thoughts in the comments section.  We'll have more Sonic 4 coverage from E3–including comparison video from the console edition–later Wednesday on TSSZ News.