E3 2010: Direct Feed Sonic Colors Wii Gameplay Footage, Both Zones
by Tristan Oliver
June 16, 2010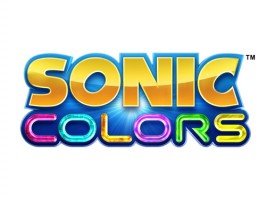 New, Short, But Sweet…See it Here First

With the help of a news tip, we are proud to show you clean, direct feed footage from the Wii edition of Sonic Colors.  This isn't off camera and for most if not all of you, it will be the very first time you'll see without distraction the zones on display at the Electronic Entertainment Expo show floor in such quality.
It wasn't the big media guns who hold this achievement.  To our amazement, it was an outlet very few in this community have heard of, Santa Barbara Arts TV.  On their YouTube channel, they've assembled some of the best bits from the expo thus far, without commentary or analysis–and the one minute clip of Sonic Colors we have for you below was one of the gems that, quite frankly, few would have been able to find unless they were a true sleuth.
This should give fans a much better sense of what to expect at least visually, and to a lesser extent mechanically.  You'll also get an ear tuned to two of the in-game music tracks–much better than with an off-camera E3 floor demonstration.
So, we thank one such sleuth, glem3, for sending the information into us.  If you have news to share, be sure to share it with us by clicking News Tips at the top of every page.