Sonic 4 Nominated Best Platformer at E3
by Tristan Oliver
June 16, 2010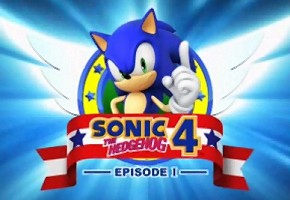 And By IGN, No Less
The staff of IGN, notoriously anti-Sonic in the past, have already honored Sonic the Hedgehog 4: Episode I with a nomination in the media giant's Best of E3 awards.
At present, its only competition in the Best Platformer category is Epic Mickey for the Nintendo Wii.  Sega's Yakuza 4 is also in the running in IGN's Best Action Game category.
As the Electronic Entertainment Expo rolls on, it's expected that the pool of nominees will greatly expand.  But for Sonic 4 especially to get a nod so early shows that we've come a long way from the gripes of just a few months ago when the game leaked to PartnerNET, and an even greater way from the era where IGN's own staff openly mocked Sonic fandom.  The tide of public opinion is turning toward Sega's side when it comes to this game, and we will continue to bring you E3 impressions on this and other Sonic fare throughout the week as E3 rolls on.