UPDATE: Sonic Colors JP Website Remodels, New Music
by Tristan Oliver
June 16, 2010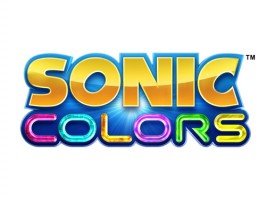 Now, Download the Theme MP3

Very quietly, Sega of Japan relaunched its portal for Sonic Colors.  It's now less psychedelic and more traditional in format, complete with orchestral fanfare.
Seriously.
Audible in the new website is a long cut of what we can only assume will be one of the primary themes to the Nintendo Wii and DS exclusive.  Unlike Sonic Unleashed's principal theme, The World Adventure, performed by the Tokyo Philharmonic, there appears a mix of both live orchestra and some synth in the arrangement.  Still, it is a magical, moving piece, and we'll try to get a rip of it and update the story when it's made available.
UPDATE: And that time is now, thanks to Overlord at Sonic Retro.  You can now download the tune, which has been ripped from the Japanese Sonic Colors website.
Also noteworthy on the website are several more released screenshots from the game.  Those are now online and available for your browsing pleasure.