IGN Sonic Colors E3 Preview Mentions Storyline
by Tristan Oliver
June 17, 2010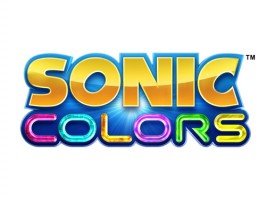 But MadWorld Writers May be Part of Process
There's a tasty tidbit included in IGN's preview for Sonic Colors, and those hoping to jump right into gameplay a la Sonic the Hedgehog 4 may be a touch disappointed.
That's because there will be a story component within the game, according to writer Arthur Gies.  Sonic storylines of late have been a touch hokey, but if you're automatically tossing Sonic Colors in the same realm as SBK or Sonic Unleashed from this news, Gies offers an interesting footnote to the lead:
While I didn't get to see any story aspects of Sonic Colors, Izuka and US producer Patrick Reilly mentioned that American writers (whose previous credits include Madworld — yes, that Madworld) have been hired to create a story for the game that both adults and kids can get into.
To be clear…writers from one of the most violent titles on Nintendo Wii today will be help develop the storyline for what will be one of the most nonviolent, family friendly titles we're likely to see on either Wii or DS this year.  The result is to be determined.  We'll continue to bring you developments through the rest of week, as the Electronic Entertainment Expo enters its final hours today.