Sonic Franchise Picks Up 3 More Best of E3 Nominations
by Tristan Oliver
June 17, 2010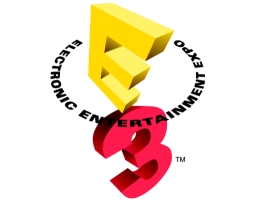 Sonic Colors, iPhone Sonic 4 Now Recognized
More good news for the next entries in the Sonic franchise: as the Electronic Entertainment Expo heads into its final day, IGN editors have recognized the blue hedgehog three more times in its Best of E3 awards.
Both Wii and DS editions of Sonic Colors join the fray, nominated as Best Wii Game and best DS game, respectively.  On the Wii side, the game has very tough competition–all from Nintendo's end.  Donkey Kong Country Returns, Kirby: Epic Yarn, Epic Mickey, and Zelda: Skyward Sword will duke it out with Colors.  On the DS side it's a bit easier but by no means a lock: Super Scribblenauts, Okamiden, and the latest Professor Layton are the other DS nominees.
Sonic the Hedgeog 4: Episode 1 picked up another nomination in the Best iPhone Game category.  This one may be a lot easier to win; at present the blue blur's only competition thus far are Spider-Man and Predators.  Sonic 4 was already nominated as best platformer.
There is no sign of Sonic Free Riders anywhere on the list as of the time of this article's publication.  Still, there could be a few late entries today, so a trifecta of nominations remains possible.  In the meantime, coverage of the 2010 Electronic Entertainment Expo continues throughout the day here at TSSZ News.  Thanks to 58SlugDrones! for sending this news tip in.