Sega's E3 Showing Pushes Stock to 52 Week High
by Tristan Oliver
June 18, 2010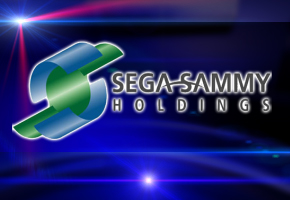 For the Week, SGAMY up Nearly 8%
With an array of titles on display, including a trio of Sonic titles, Sega's strong showing at the Electronic Entertainment Expo helped push investor interest in the mothership, Sega Sammy Holdings.
On Wall Street, shares of Sega Sammy stock (ticker symbol SGAMY) briefly soared to a new 52 week high on Thursday, at $3.75 a share.  Once the dust settled at the close of today's trading, the stock price held at $3.63 a share–still above the previous 52 week high of $3.60 set last October.  That's a touch over a 7.7% gain in value for the week.  To compare, when Sonic the Hedgehog 4: Episode 1 was formally announced on February 4th, the stock closed at $2.87 a share.  Value in Sega Sammy holdings has increased by over 25 percent in just four and a half months' time.  In the eyes of investors, it is clear Sega and the parent company are doing something right.
The big winner on Wall Street during E3 was Nintendo; its stock price soared over eighteen percent this week on news of the Nintendo 3Ds and a smorgasbord of hype surrounding new titles.  Shares of Microsoft, which unveiled the Kinect at E3, were only up 2.2 percent.  Sony shares, which showed off the Playstation Move, actually fell three percent for the week.