NiGHTS fans ask for your support
by Ryan Bloom
June 20, 2010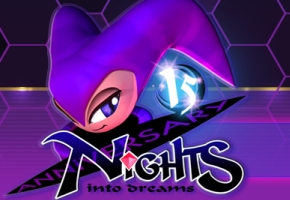 Help bring back the original game

There is no better way to make you feel old than to see a beloved franchise celebrate a landmark anniversary – and next year, not only is Sonic the Hedgehog celebrating his 20th Anniversary, but another Sonic Team franchise will be, as well: NiGHTS. And even though the purple jester's 15th anniversary is more than a year away, NiGHTSintodreams.com is already making preparations with the opening of NiD15.com. But this offshoot site is for more than simply celebrating the franchise's anniversary:
NiGHTS into Dreams is celebrating it's 15th Anniversary on July 5th 2011. We would like SEGA to celebrate this anniversary with the fans by porting the original game 'NiGHTS into Dreams' to this generation of gaming consoles. We would like your support in asking SEGA for this.
By logging on to the website and clicking a single button, your vote will be counted along with hundreds (and maybe eventually thousands) of others who would like to see a new version of the original NiGHTS on modern consoles. Now, ask anyone on the internet and they will tell you: online petitions hardly work. The folks over at Starmen.net petitioned Nintendo of America in various formats for the better part of a decade for another game in the Earthbound series – and though Nintendo did on multiple occasions acknowledge Starmen.net's existence, they never acted on any of their petitions in any visible way. Of course, Starmen.net's plight is simply one of the most prolific cases of internet petitions having no effect; there are thousands of far less "high profile" internet petitions that have been quietly forgotten because of their lack of impact.
But that is not to say internet petitions never work – in late 2009, after a boycotting campaign arose surrounding Valve Software's co-op multiplayer zombie-slayer Left4Dead 2, Valve Software actually flew the original campaign leaders out to their offices to reassure their faith in the game and discuss the future of the franchise. And earlier this year, outcry in the form of an internet petition even overturned an Australian censorship law.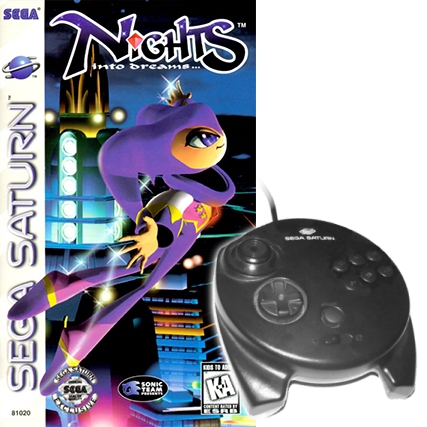 The original NiGHTS: In to Dreams game launched on the Sega Saturn in America on July 5th, 1996. The game was conceptualized to capture the sensation of flight in a videogame and employed cutting-edge animation techniques to give the NiGHTS character an unparalleled sense of grace that few games can match. For over ten years, the game went without a sequel, as Sonic Team President Yuji Naka reportedly considered NiGHTS to be his "perfect game", and as such, thought it to be difficult if not impossible to improve on the concept enough to make a worthy sequel – unless you count the release of Christmas NiGHTS in November 1996, which functioned as an extended demo for the game with a plethora of unlockable "presents". Nine months after Yuji Naka resigned from Sonic Team in 2006, Sega announced NiGHTS: Journey of Dreams for the Nintendo Wii. Part sequel, part remake, it did not fair as well as the original in reviews, with an overbearing storyline, heavy gameplay repetition, and a general lack of polish being cited as major faults. Not long after, Sega of Japan announced an enhanced port of the original NiGHTS for the Playstation 2 slated for release in 2008 as part of their Sega Ages line of budget-priced games – and unfortunately, despite being almost completely in english, it stayed in Japan.
At its core, the gameplay of NiGHTS is an arcade game.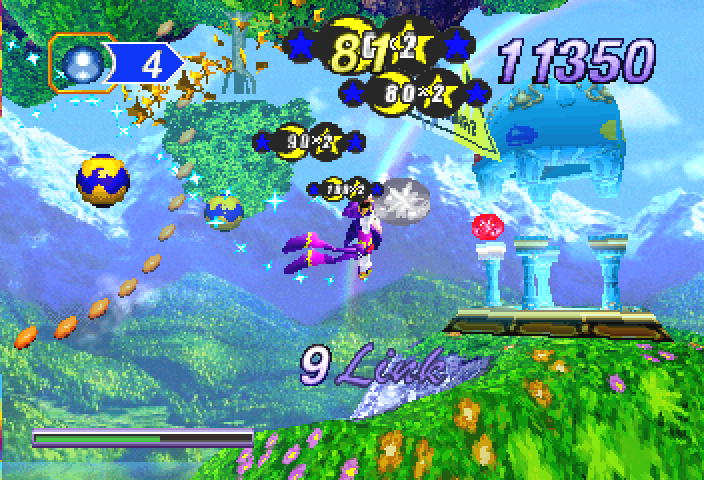 Each level is split in to four sections, where you must guide NiGHTS to retrieve an "Ideya Sphere" and return it to a shrine at the beginning of the stage. Upon returning to the shrine, you are graded based on how many points you were able to rack up before getting there, and then sent on your way to find the next sphere. Complete the stage, and you are whisked away to fight a boss. Defeat the boss, receive one final "overall" score and grade for that stage, enter your name in to the leaderboards and then do it all over again. At only 7 levels, NiGHTS is not a particularly long game – but given its high-score based nature, it is immensely replayable, and would greatly benefit from the online leaderboards provided by Xbox Live Arcade and Playstation Network releases.
If you would like to see this classic brought back, don't forget to visit NiD15.com.