Video: DS Sonic Colors in Action
by Tristan Oliver
June 22, 2010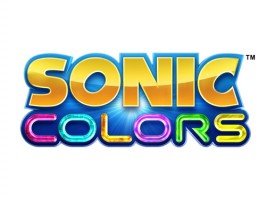 Turns Out There Will Be Some 3D Action
Videos of the Wii edition of Sonic Colors from the floor of last week's Electronic Entertainment Expo have been released to kingdom come, but the DS edition for the most part was left unattended in this respect.  Much of that can be attributed to the difficulty in capturing such a small screen.  But from the people who showed off the Wii edition's World Map for the first time, French site Nintendo Difference, we have a cleaner perspective of the DS edition.
The quality is still off-camera, but it's better than most.  You'll see a complete playthrough of the game's first act from Tropical Resort Zone.  The game plays very fast, as demonstrated.  Players familiar with Sonic Rush ought to have no problem here.  You will, however see the presence of water at the bottom of the stage, and a pseudo-3D area at the end, where Sonic has to maneuver through mines on a hang-glider.
That's available for your review in the video below.