Chris Senn to Dish New Sonic X-Treme Details Soon?
by Tristan Oliver
June 30, 2010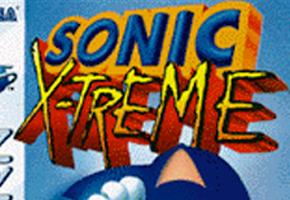 A Better Look Into the Unknown, Perhaps

It may be the most popular Sonic title you've never played.  Long since canceled for the Sega Saturn, Sonic X-Treme has avoided falling out of favor with fans simply on the efforts of continued research and inquiries.
Its continued relevance largely rests on the continued steady stream of new information on the ill-fated Sonic project, and it appears we're about to get another taste of what could have been.  Chris Senn, a designer of the project, has teased new information since late last week, to be released this week.  It now appears that's not going to happen, but the promise of more–and soon–still stands.
"This week is definitely OUT for new Xtreme stuff," Senn said in a terse post today at his Senntient.com forums.  "Sorry!  Will get to it ASAP."
How soon is soon is to be determined, but when the time comes, it should be of great interest to Sonic researchers and classic fans alike.  We'll be sure to follow up on any new developments here.