NiGHTS OCRemix Album Planned for 15th Anniversary
by Tristan Oliver
July 6, 2010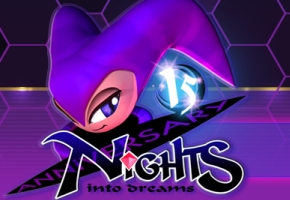 You Can Download One of the Tracks Now
To celebrate the 14th anniversary of NiGHTS into Dreams yesterday, the team behind the 15th Anniversary port campaign, NiD15.com, announced that Level 99, artist for world-renowned video game remix hub OCRemix, will bring a full fledged remix album to commemorate the game's 15th anniversary on July 5th, 2011.
It's called NiGHTS: Lucid Dreaming, and the project was actually announced last July to little fanfare.  But work has quietly been underway ever since, with NiD15 co-founders Niyazi Sonmez and Lynne Triplett serving as associate producers.
Emphasis is being placed on including the memorable six note NiGHTS hook in every track–even the stage themes.  Final tracks for all 21 planned tracks are due by December 1st, and it is possible the finished product could span 2 CDs.
One of those 21 tracks is ready for fans to download now. Twin Seeds Flyby can be downloaded via the NiD 15 portal.  It may be a while, but we hope to bring you more developments on this remix project in the coming weeks and months, leading up to the debut a year from now.