Sega's Hayes Nixes Hopes of Alpha Protocol Sequel
by Tristan Oliver
July 7, 2010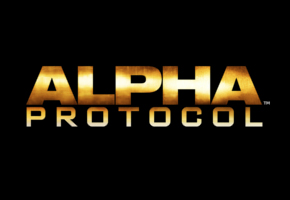 Poor Sales, Poor Reviews Cited
Just because not a lot of people bought games like Sonic the Black Knight doesn't mean Sega pulls the plug altogether on budding franchises.  (Though they are pulling the plug on Sonic Storybook titles, so we're told.)
The same can't be said for recently released Alpha Protocol, the Obsidian developed RPG for XBOX 360, PS3, and PC.  After iffy reviews and even more iffy sales figures, a decision has been made not to continue with the series.  This, according to Sega West head Mike Hayes in a Computer and Video Games interview.
"The game hasn't sold what we've expected, therefore we won't be doing a sequel," Hayes said.  "The concept was brilliant, though."
Hayes also cited poor Metacritic scores for Alpha Protocol as a key factor behind not moving forward with the franchise.  Though the average for the PC version has hovered in the mid 70s on the website, console editions have averaged in the mid to low 60s.
"Whilst we had a good game, I don't think we had a game that had enough to get us to that upper echelon and I think that was the issue," Hayes said. "Again, the amount you need to invest to get there is so large because RPGs are naturally big projects."
You could consider it the second "economic" decision for Sega, in quick succession after the call not to attend Gamescom next month.  Will this mean Sega may not be so quick to take risks on unique titles in the future?  And what if their principal franchises start to falter–could we see the company take its IPs in a whole different direction?  The future is to be determined, but right now the moves being made are quite aggressive.