Lebron Fan Film to be Live Action, CGI Mix
by Tristan Oliver
July 9, 2010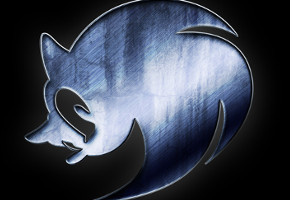 Short Film Based on First Game, Community Support
Thanks to a bevy of news tips, we have new information to share with you concerning the Eddie Lebron directed Sonic fan film we told you about Wednesday.
First, Eddie is seeking out community members to aid in development.  Among those he's already chosen to help out is DeviantARTist elessthehedgecat, who made it official on her blog today.
"I was asked if i was interested in participating as a concept artist," she said.  "I couldnt believe it!"
Accompanying the good news for her is good news for those interested in more details.  The film is intended to be short, about ten minutes long.  It will be based off the original 1991 classic but is intended more as an abstract of what a feature length film could do.  At present, the film will mix live action with CGI.
A portal site has opened for the work at SonicFanFilm.com, though only a splash page lives there as of the time of this article's publication.  The image you see above acts as the film's key promotional imagery, plastered on not just the website but posters as well.
That's what we know right now, and we thank all our tipsters for keeping us up to date.  We'll be sure to keep tabs on the fan film's progress.