Changing of the Guard: New Sonic, Tails In-Game VAs
by Tristan Oliver
July 15, 2010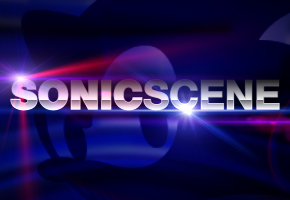 Griffith Out; Widespread Change Effective for Colors, Free Riders
It was touted as "franchise changing news" by Sega Europe's Kevin Eva on his independent radio broadcast Sunday.  We opted not to cover it on it being yet another "announcement of an announcement," the last of which was underwhelming at best.  In truth, upon the actual announcement today, the only thing changing for the Sonic franchise will be the voices behind them–not the direction of the games themselves.
Sega affirmed Roger Craig Smith is the new voice of Sonic in-game minutes ago, replacing Jason Griffith, who had voiced Sonic since 2005.  The 34 year old Smith has voiced numerous characters for games and ANIME, notably for both ends of the Naruto franchise, and as the voice of Chris Redfield in Resident Evil 5. For Tails, Kate Higgins assumes the role.  The 40 year old is also a Naruto alum, and she has also voiced an array of game and ANIME characters.  For Sega, she most recently voiced Valkryia Chronicles and MadWorld.
Mike Pollock retains his role as Dr. Eggman.
The changes are effective as of the next two Sonic games, Sonic Colors for the Nintendo Wii, and Sonic Free Riders for XBOX's Kinect.  Sega's statement notes that "just about everybody in the 'active' cast" was replaced."  Knuckles is confirmed to appear in SFR, and Amy's likely to appear in Colors, and those voices too will be changing as will others like Shadow, TSSZ News has learned, but it's presently unclear who will assume those roles.
On Tuesday, Sonic Stadium webmaster Svend Joscelyne let half the cat out of the bag, reporting from sources Griffith was out.  We've also learned through another independent source that the circumstances of Griffith's depature weren't so rosy, and we'll give you that angle in the coming days.  The third component of this is whether fans will truly will see this as "franchise changing," as Eva touted Sunday.  Do you?  Talk about in our comments section.  We'll gauge fan reaction later this evening.