In Interview, Balough Says Sonic 4 Running Animation will be Fixed
by Tristan Oliver
July 19, 2010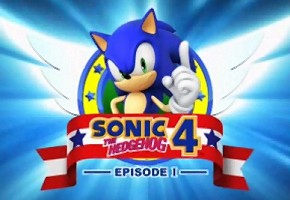 Will Also be Largest 2D Sonic Offering
Here's an E3 holdover that, depending on how specific your tastes are, should satisfy you.
In the video below published by Irate Gamer, Sega's Ken Balough is back touting Sonic the Hedgehog 4.  There's two tidbits he drops; first, he speaks about changes to Sonic's running animation, which many fans felt was awkward, judging from both official and leaked video.  It should be welcome news to fans among us with the most discriminating taste.
The second tidbit is word from Balough that Sonic 4 will be the largest 2D offering in the franchise.  We're not sure if that takes lock-on into consideration.  Together, Sonic 3 and Knuckles offer 11 levels with 2 acts a piece, plus Hidden Palace, Sky Sanctuary, and the Doomsday Zone–for a total of 25 zones in the single player campaign.  Separate, the winner is Sonic 2, with 11 levels and a total of 20 zones.
The video is available below.  We'll continue to give you developments on Sonic 4 here at TSSZ News.  Thanks to DAMN–yes, that's his handle–for sending this in.  If you have news to share, be sure to share it with us by clicking News Tips at the top of every page.