Summer of Sonic News and Notes
by Tristan Oliver
July 20, 2010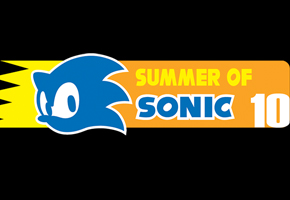 Over 400 Registrants in First 24 Hours

First in our round-up of recent developments regarding the 2010 Summer of Sonic convention is word that registration spots are going fast.
Though the London venue can hold up to a thousand attendees, a good chunk of that number have already registered as of this morning–this according to SoS co-organizer Svend Joscelyne in a post on Sonic Retro.
"Blimey, we've got quite a few registrations already," Joscelyne wrote.  "It's nearly 400 right now, I believe."
"Right now" was at about 8AM ET this morning.  As of the time of this article's publication the latest number pegs the figure at over 450–so they are going fast.  Joscelyne has stated advance registration may be capped after 700-800 apply.
As was the case last year, builds of upcoming games will be on display at the fan convention.  The E3 builds of both Sonic the Hedgehog 4 and Sonic Colors will be playable.  While it likely means no substantial information will be available, it will allow fans in attendance to experience the games hands-on for the first time.  And though the SoS terms and conditions in theory prohibit video recording, posts on the Sonic Stadium message boards indicate recording within reason will be allowed, such as with your own personal play-through.  Recordings of the Crush 40 concert appear to be a day-of decision.
Speaking of those Terms and Conditions, a clarification of them has been posted on the official Summer of Sonic website.  More clarifications will be posted as they are received.