Virtua Fighter 5 Final Showdown Out in JP Arcades Next Week
by Tristan Oliver
July 22, 2010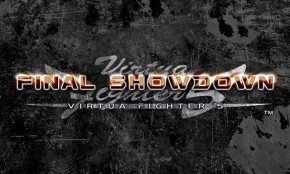 June 29th the Big Day for the Big Update
In Japan, next Thursday will be the day arcade-goers can formally play the next evolution in the Virtua Fighter 5 franchise.
The newest revision, dubbed Virtua Fighter 5: Final Showdown, will begin trickling into local arcades starting then.  Final Showdown includes new costumes, moves, tweaked mechanics, and the ability to directly Tweet achievements while playing.
There's still no official word on whether Final Showdown will debut across the Pacific.  We reported in late April of chatter regarding a possible console port of Final Showdown to both XBOX 360 and PS3, and we'll be watching to see how that plays out in the coming weeks and months.