New Video: Sonic 4's Stealth Comic Con Appearance
by Tristan Oliver
July 26, 2010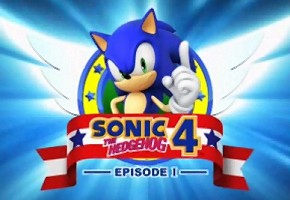 Balough is Back for Another Q&A
Though Sega didn't officially have a booth presence at this year's San Diego Comic Con–and even alerted other media they wouldn't be in attendance–at least two Sega employees were roaming the show floor.
One of them was brand manager Ken Balough, and in an interview with Gamespot he was talking up a title that took audiences by surprise–Sonic the Hedgehog 4.
If you're hoping for something beyond Splash Hill, the piece below will again disappoint you.  That said, there appears to be a modified running animation in the near playthrough of acts 1, 3, and the boss stage.
The more than 9 minute Q&A is available via the video below.  Thanks to Allan Park for sending this surprise into us.  If you have news to share, be sure to share it with us by clicking News Tips at the top of every page.