Summer of Sonic 2010 Registration Now Closed
by Tristan Oliver
July 26, 2010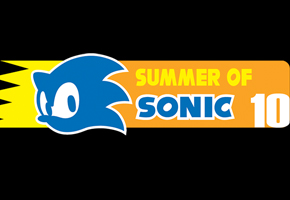 Too Late for a Ticket?  You're Not Totally Out of Luck

Staff and organizers of the 2010 Summer of Sonic Convention have warned of it since Friday, and this evening, to little fanfare, advance registration closed for the fan convention in London.
Those who visit the SOS registration page are met with the unfortunate news as of now.  Only about fifty spots were available as of this morning, and they went fast.  But according to the notice, if you didn't register for a ticket, you're not necessarily out of luck–you'll just have to wait a bit:
If you're too slow to register in time, you can still come to the event for entry after the first hour. You are, however, not guaranteed entry and may have to wait in a queue for people to exit if the venue is at full capacity.
Those who do show up the day of will also need to fill out details similar to the registration form and emergency contact information.  Staffers have assured that information will be kept private.