Report: Sonic Colors a 20+ Hour Gameplay Effort
by Tristan Oliver
July 29, 2010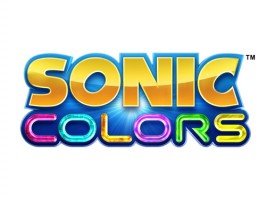 Closed Door Q&A Reveals Some New Details
Though we're about a month and a half out from the 2010 Electronic Entertainment Expo, there remains some material left uncovered about the games shown in Los Angeles, including Sonic Colors.
This week on WiiNintendo.net, the staff posted what they learned from a closed door interview held between Takashi Iizuka and select members of the press.  A lot of it you may have already known, but there are some trinkets you don't, including Sega's commitment to length.  A more than 20 hour gameplay experience was touted.  Sonic as the only playable character was again reinforced, perhaps dashing any multiplayer hopes.  Tails, Knuckles, and Amy will all appear at points but never be playable.
Also of note will be what you play in-game.  The report states Eggman's amusement park will consist of his own ship, along with seven planets and a satellite.  We believe all of them to be playable entities, though we're not sure what differentiates the satellite from the planets proper.
The rest of the information can be read at the link cited above.