Iizuka Comments on State of Sonic Fanbase
by Tristan Oliver
August 2, 2010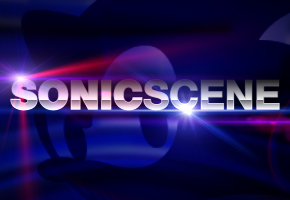 "It's very hard – near-impossible, actually – to please everybody"
An excerpt from a Spong interview with Sonic Colors producer Takashi Iizuka published today indicates his struggle to keep Sonic relevant and utilitarian amid a splintered fanbase.  In the published except, Iizuka admits difficulty in keeping everyone happy, but believes certain constants in Sonic games will do the most good.
"There are so many fans, each with their own unique first experience of the Sonic franchise, so I do understand that there are different Sonic fans in the world," Iizuka said.  "It's very hard – near-impossible, actually – to please everybody, but I believe that there are some constants in the franchise that we should always try to maintain. [….] As long as (speed and attitude) are maintained, and that focus is still there, the team can think of ways to evolve Sonic, while keeping the fundamentals…"
The full interview has been published, though little if any new information is revealed.  Still, you can read it at the link cited above.  There is, however, a synopsis on one of the new stages we showed you yesterday from an accompanying preview.