Sonic Team, Sega Organizers Decide Sonic Birthday Contest Winners
by Tristan Oliver
August 2, 2010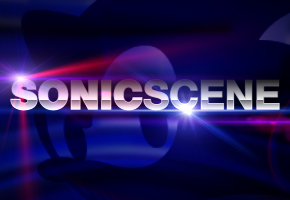 "It's important [….] that this process is made as transparent as possible"
Needlemouse: The Musical and Blue Sky Dreams are the big winners in the Sonic Birthday Contest, the second major Sega promotion in a year and a half to be riddled with allegations of foul play.
The two top winners were chosen via internal votes from a mixture of Sonic Team and contest organizers across Sega's European, American, and Japanese divisions.  Re-opening voting to the public had briefly been discussed, according to a statement on the contest website, but was considered too time consuming.
Sega claims to have uncovered irregular voting with their original setup as early as July 16th.  We first reported the problem on July 19th.  Sega pulled the plug on voting three days after, and until today had kept deliberations on the contest's fate under wraps.
Sega's statement on the matter reaffirms both its original desire for the Sonic community to have an active role in the process, and despite remaining mostly mum once the rigging was uncovered, a commitment to transparency upon identifying the problem:
It was our original goal to create an opportunity for a winner to be picked by the community but due to these voting irregularities we have had to come up with a different solution. It's important to all of us at SEGA that this process is made as transparent as possible because we respect and admire all the hardworking fans that created videos in the Birthday Contest.In looking at the voting data we learned we could not discern the difference between legit and non-legit votes with any accuracy we were comfortable with. We felt it would be unfair to scrub the votes down to the first day or two of voting and award based on that. We also briefly discussed creating a new voting system – but the delay in crafting this new tool would take some time and be extremely limiting; quite the opposite of what we wanted initially.

The goal of this promotion was to do something big, something new and something that would reward the ceaseless efforts of the Sonic community that we are so regularly impressed with. Therefore we decided the fairest option would be for the Sonic Team themselves, along with a team of SEGA employees from our Japanese, American and European offices who worked on the Sonic Birthday Contest, to choose the winners.

Each person within this group has voted on their top videos from the 10 that were pre-selected.
Ultimately, the good news is that winners were chosen; Sega had the option to outright cancel the contest as a result of the cheating.  We've relayed the two grand prize winner's videos below.  You can discuss in the comments area below whether you felt the right entry was chosen, as well as whether you think the process throughout the whole contest was both fair and transparent.