SAGE 2010: New Sonic Time Twisted Demo Available
by Tristan Oliver
August 8, 2010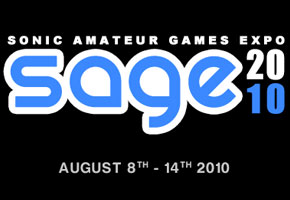 Don't be Perturbed by the Perplex Puzzle Demo
One of the marquee titles at this year's SAGE is Sonic Time Twisted, the work of Bryce Stock.  He did not disappoint anxious fan gamers this year, offering a new demo helping nearly right out of the gates for the expo.
The 2010 demo contains one act of Perplex Puzzle, as well as a secondary level layout that won't be used in the final product.
To download the new Time Twisted demo, head to SAGE, click on Booths, and click on the Time Twisted icon.  You'll be swept away to the official both where there's a download link.
Time Twisted should be among the key demos we take a closer look at here, as this week in Sonic fan gaming rolls on.