SAGE 2010: Release of Sonic The Gizoid Episode 1
by Tristan Oliver
August 9, 2010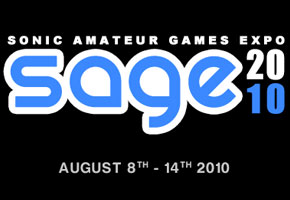 Many Levels with Many Acts; Video Inside
When last we left Sonic: The Gizoid, developer AntonHuckleberry cited university work getting into the way of the unique SFG's next release, but that progress was being made.
Now for the 15th Sonic Amateur Games Expo, that progress can be seen and played by the public at large with issuance of Episode 1.  It is quite the undertaking, with ten stages, five acts a piece, several boss areas, and plenty of unlockable abilities.
To download the new demo, head to SAGE, click on Booths, and look for the Sonic: The Gizoid icon.  To whet your appetite, a short trailer from the game has been released in time for SAGE, and you can watch that below.
Be sure to look out for our quick hit review of this and several other SAGE titles as the week rolls on.
Still,