SAGE 2010: Tails' Nightmare 2
by Tristan Oliver
August 10, 2010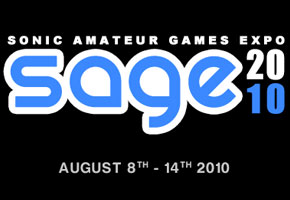 Flash Into the Darkness

Getting a lot of attention at this year's Sonic Amateur Games Expo is a title you need nothing more than Flash in your browser and a keyboard to play: Tails' Nightmare 2.
Though still in beta, the game offers a deep, if not dark look as Tails attempts to escape an underground maze, filled with twists, turns, traps and surprises.
The two tailed fox is beautifully animated, as are most of the badniks encountered.  There's more to come throughout the week, so great incentive exists for expo attendees to take time out of more traditional fare.
To play the game, head to SAGE, click on Booths, and hit the Tails' Nightmare 2 icon.  As mentioned, you will need Flash, but it's worth it–this is really one to watch.