Iizuka Teases 2011/20th Anniversary Sonic in Retail Q&A
by Tristan Oliver
August 12, 2010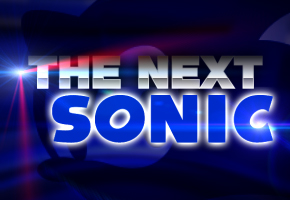 "You might just be seeing something special for that"
Via an interview published last week with UK retailer GAME, Sonic Team's Takashi Iizuka essentially affirmed what we first told you about in June–that work is underway on a Sonic anniversary title for next year.
"We've already announced Sonic Free Riders for Kinect, but if you look at 2011 that's the 20th Anniversary of Sonic," Iizuka said.  "So you might just be seeing something special for that."
In June, an interview surfaced with Crush 40's Johnny Gioeli, in which he dropped a big hint about the 2011 Sonic, calling it a "big game, brand new game" and that Crush 40 would be involved with the project.
Also in the interview, Iizuka says of Sonic Colors that "it's not really a game for the core gamers," with the intent of targeting it to children–something we also first told you about. That prompted a follow-up on whether it would risk further alienating or dividing Sonic fandom, and this was his response:
I think that there are two types of Sonic players.

One is the people who have played since the MegaDrive, who are mainly fans of 2D Sonic games and didn't really play the 3D Sonic games so much. For those gamers Sonic Team will be giving them Sonic 4 [for Xbox Live and PlayStation Network] so they can pick the Sonic game they want to play.

The other is the ones who have played 3D Sonic games and felt that the game was too difficult. Sonic Colours is the game for those types of players. It's still a 3D Sonic game but the controls are more user-friendly; it's an easy to pick up and play type of game.

So through the two Sonic games I feel the needs of both of the two core groups of Sonic fans are being addressed.
Iizuka also says of Sonic Colors that multiple acts–"more than just a couple," in his words–will be included in each of the game's zones.  The interview can be read in full at the link cited above.