Lock-On Hopes for Sonic 4?
by Tristan Oliver
August 17, 2010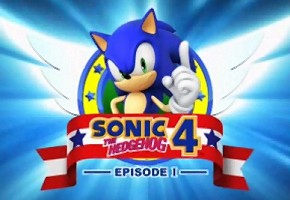 Long Lost Balough Interview Defers Hope to Episode 2
How would you like to play Sonic 4 in its entirety–regardless of how long it is–via a nice tip of the hat to the tech of yesteryear?
Take a look at the video below; it may appear to you to be yet another Ken Balough E3 interview leftover regarding Sonic 4, and on the surface of is, this time with AngryBananas.com.  But have a listen at about 1:13.  Discussion ensues on add-ons, including a well known reference to the classics.
"You're talking about lock-on technology, huh?" Balough said.  "We'll have to see.  We'll talk about that during Episode 2."
It may have simply been an off the cuff remark, or it may have been the sign of something more.  As standalone, the episodes to Sonic 4 are comparatively short–just four main zones with three acts and a boss stage each.  With Balough previously disclosing that Sonic 4's storyline and episodic timetable has been cemented, the ability to play the assembled product in one swoop may give some speculators reason to show their support.
And it's not like Sega hasn't figured out Lock-on for the new generation of consoles.  After releasing Sonic 3 and Sonic & Knuckles as separate game for recent fare like Sonic's Ultimate Genesis Collection, the company figured it out for S&K's XBOX Live and Wii Virtual Console release–allowing the complete Sonic 3 & Knuckles to be played on the current generation consoles for the first time.
Watch the video below, and judge for yourself in our comments section.