New Video: Sonic Colors Spotted at Gamescom
by Tristan Oliver
August 18, 2010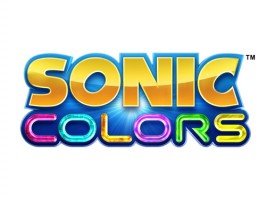 And So is Planet Wisp for the First Time
Though Sega does not have a formal presence at this year's Gamescom, plenty of the company's top titles do, piggybacking off of other big names like Microsoft, Nintendo, and the like.
Sonic Colors did indeed make the trip Germany for the big show, and courtesy of this video from Nexplay.de (and sent in via News Tips), it's there with a new playthrough of what's being called Planet Wisp. The video is off-screen, and cuts away at various points, but it is the first good look at Planet Wisp and the Rocket Wisp in action.
TSSZ News has learned via SegaStuff.de that Sonic the Hedgehog 4 and Sonic Free Riders are also on the show floor via the Microsoft booth.  We're trying to learn if anything new, particularly from Sonic 4's Lost Labyrinth, is being shown on the show floor, and we'll report back once we get new information.  In the meantime, we have the lengthy 3 minute peek at Planet Wisp for your review below.  Thanks to SoNiC FReaK for sending this in.  If you have news to share, be sure to share it with us by clicking News Tips at the top of every page.