Gamescom Video: Sonic Colors DS
by Tristan Oliver
August 20, 2010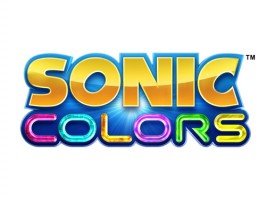 The Special Stage Mechanics, Inside
Via a News Tip from AM, we have off-screen footage from the DS edition of Sonic Colors available from Gamecom.
The portable version is on display and playable at the European show, and a well known community forumer uploaded it to Youtube–MarcelloF.  Front and center is the game's special stage.  Like the main areas, you're ranked in the Special Stages, and for MarcelloF, it took some getting used to:
As you can see I was pretty noobish at the start because I didn't know what to do. After a bit the Nintendo rep told me I had to collect the spheres of the same colors as the top screen. The rainbow ones can be collected at any time. And then there were checkered ones, that if you you collected all of them you would get a 10 sphere bonus.
Despite the rough start, he still got a Chaos Emerald.  Check it out below.  Thanks to AM for sending this in.  If you have news to share, be sure to share it with us by clicking News Tips at the top of every page.